RCPS TRANSPORTATION DEPARTMENT
1210 North Liberty Street Harrisonburg VA 22802
(Phone) 540.433.2458
STAFF CONTACTS
Chris Sours - Director of Transportation
Travis Weeks - Transportation Supervisor
Linda Shifflett- Routing Coordinator (SPED)
Carrie Trzicak - Routing Coordinator (BHS/SHS)
Sydney Harmon - Routing Coordinator (ERHS/TAHS)
Kathy Pitts - Bookkeeper
Judy Kite - Secretary/Substitute Coordinator
Jake Good - Shop Foreman
Stephen Welsh - Assistant Shop Foreman
Please consult the RCPS Personnel Directory for faculty and staff email addresses.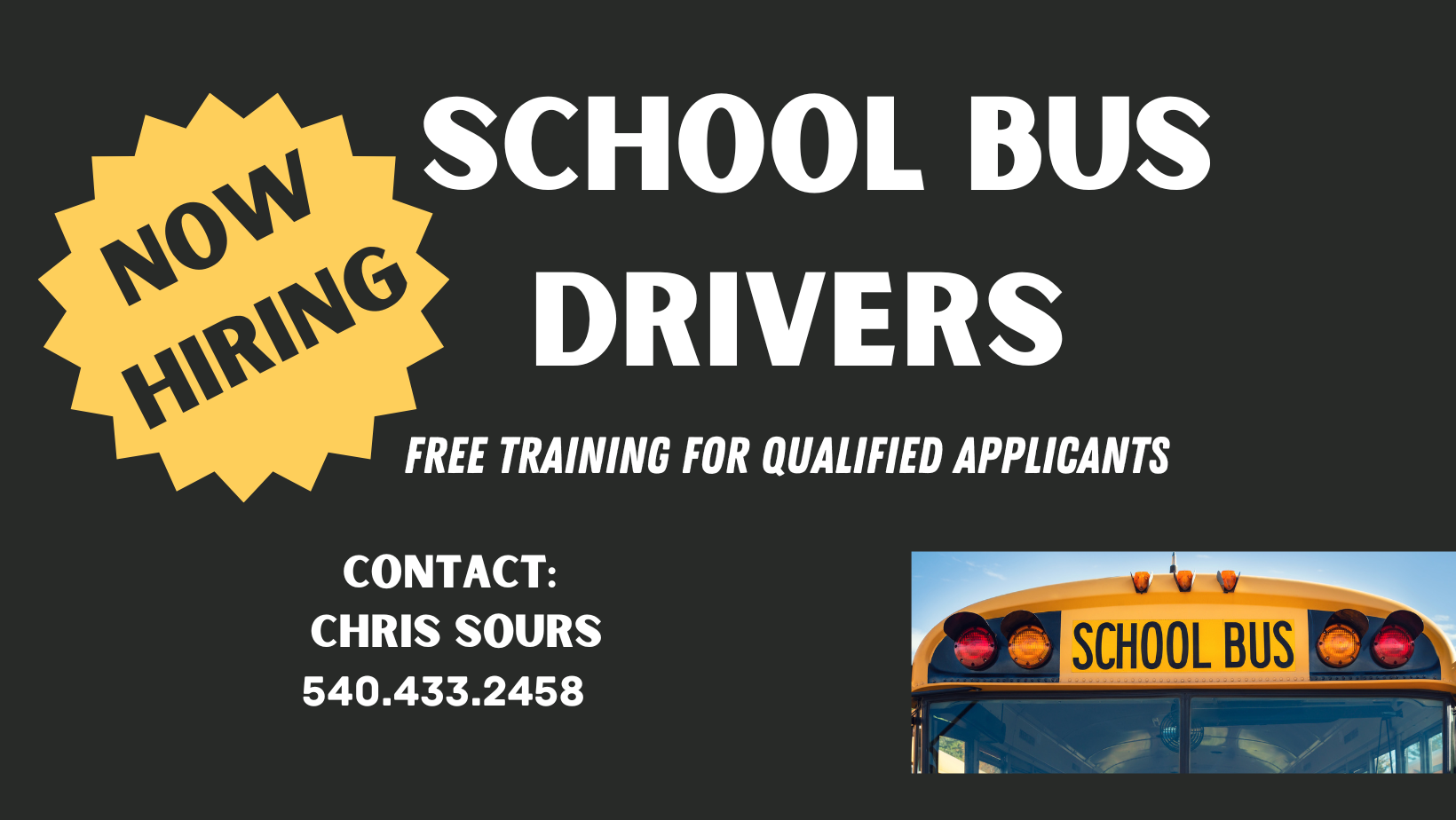 Subscribe to Thrillshare Notifications
RCPS uses Thrillshare to send notifications for emergencies, weather-related school closings and delays, bus delays, and more. Thrillshare sends notifications using automated phone calls, e-mails, and/or text messages. Click here to find out how to sign up to receive these notifications.