Celebrating Mexico's Independence Day Today at P.V.E.S.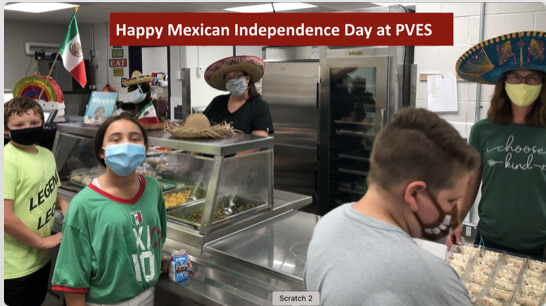 To celebrate, two 5th graders announced in Spanish and English over the intercom this morning about Mexico's Independence Day.  Classes stopped to read the information and posters on the wall outside of the library.  A slide show about Mexico's Independence Day played during lunch for the students to see while The Mexican Hat Dance song played in the serving line of the cafeteria while the children picked up their food.  Every child received an individually wrapped cookie in Spanish that read, "Galletas con relleno sabor vainilla y bañadas en cobertura sabor chocolate."
Our school has many students from Mexico or families from Mexico, so we wanted to make, September 16, (which is part of National Hispanic Heritage Month: September 15-October 15) a special celebration for everyone in our school!